FOREIGN LANGUAGE WINS AT THE NDG OFF THE WALL FILM FESTIVAL!


Folks came out in droves and voted Foreign Language as their Fan Favorite. We are delighted to have had such a warm reception (weather-included) at home for the Montreal premiere. Look for the film to be released on the internet before too long!
More info on the NDG Off The Wall Film Festival

Great festival run!!!!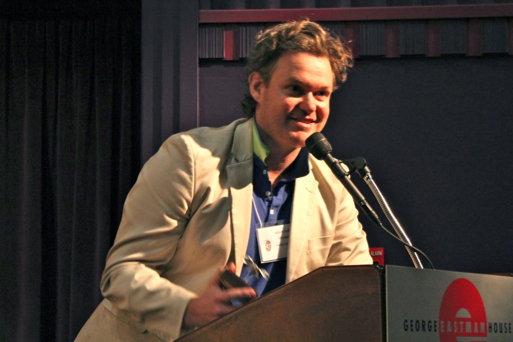 Acccepting the Shoestring Trophy for Foreign Language at the Rochester International Film Festival. Wee Haa!

Foreign Language was an Official Selection of the Rochester International Film Festival!


The Rochester International Film Festival is the oldest continually run short film festival in the world. We were thrilled to be a part of it.


Happy to announce that Foreign Language is an Official Selection of the SoHo International Film Festival NYC!

Foreign Language is the second short subject film created by Ack, No Ledge. Shot in various places in and around Montreal (Mile-End, NDG, the West Island, and North Hatley) it is an exploration of the universality of language, particularly, the language of the heart.



A film in five languages (English, French, German, Arabic, Greek) we shot the four, overlapping scenes over two weekends. The film stars Rakeen Saad, Patricia Manoussi, Lisa Serafino, Brian Degrace, Farah Jula Ateb, Anja Gorille, Alexia Jacquot, and Luke Powers. Raphael Levy edited the final product.



TRIVIA

All four of the scenes were shot in locations belonging to members of the team and their families.

Patricia Manoussi (who plays the mother) once played Adam Kelly Morton's mother in a stage comedy called

Alan's Search for the Best Girl in All of Montreal

.

The languages chosen for the film were based on what the actors were able to speak.